Loyal Footwear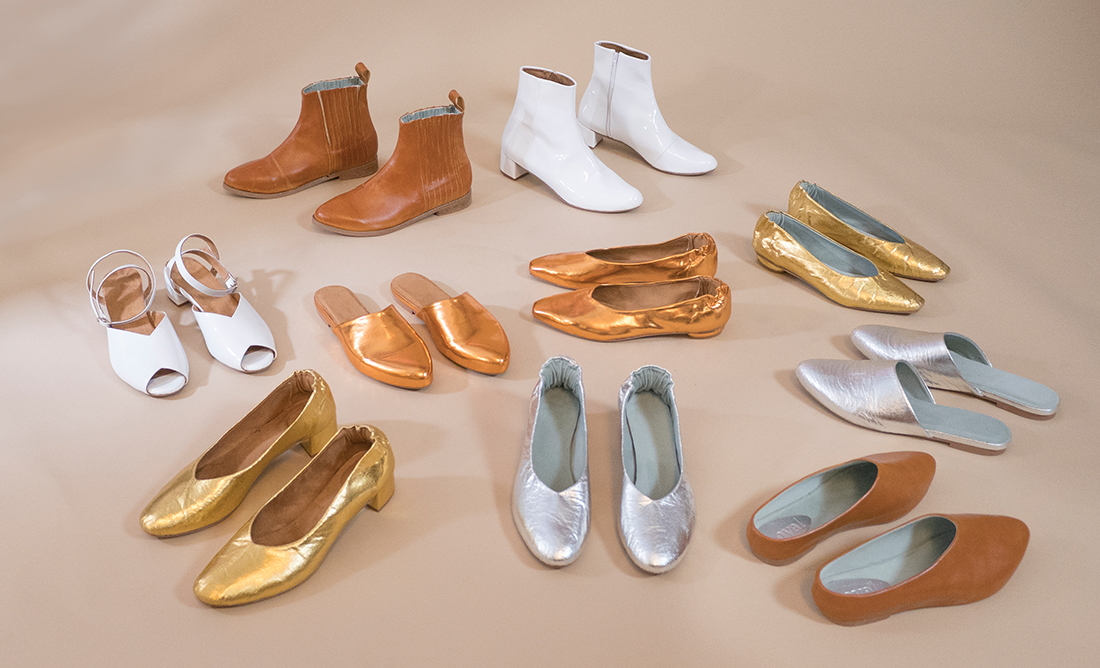 the insanely stylish vegan brand we're supporting on Kickstarter
I woke up with an article in my inbox arguing for the end of more sustainable labels. There are too many already, we consume too much, etc etc. And I totally get it. But I also had an email for a Kickstarter for yes, a sustainable brand. And my excitement about this brand outweighed any argument that we shouldn't have MORE. Because when something feels like a game changer it's not more of the same, it's significantly better. And Loyal Footwear is exactly that.
What makes me excited about Loyal Footwear?
They offer 8 styles of comfortable vegan shoes for women that are really cute.

Their price point. On Kickstarter you can get a pair of shoes for $175 and boots for $195 -is way below a Stella McCartney and more fashionable than comparably priced brands.

They don't just substitute some crappy toxic plastic in place of leather (as anti-vegan brands love to assert) Instead they use plant-based textiles such as Piñatex, recycled rubber, cork, ultrasuede linings with recycled fibers, and durable microfiber vegan leather.

Unlike your electronics they are designed to be repairable. When the time comes, just send your shoes back. By reviving your soles, you can significantly extend the shoe's lifecycle.

The shoes are made to order, or made in small batches, and sold directly to the customer creating less waste.

Unlike literally 99% of all the shoes out there they are made in the USA - by a local group of women.

And did I mention they're really really stylish and made to be super comfortable? Oh, and they come in silver Pinatex? LOVE!
Seriously, you would think I was being paid to write this. I swear I am not. And I rarely write about things on "fund me" sites and only if I believe in them. So trust me when I say I have no doubt that if you support Loyal Footwear's Kickstarter you'll have some gorgeous shoes…just in time for fashion week. Or back to school. Or Kimi and Paul's wedding…